Discover more from Token Tuesdays
Cutting edge insights into token economic trends.
Over 1,000 subscribers
DeFi x NFTs = NFTfi
Three tokens leading the DeFi x NFT Crossover
This week's Token Tuesdays comes as a special edition. Three tokens in one article!

While everyone has their eye on 10,000% APY's, I'm setting my sights on new sectors blossoming under the radar.
NFTs - or non-fungible tokens that are verifiably unique from one another - are starting to see token economies emerge to bet on their collective upside, rather than the price of a single token.
While the notion of digital art, collectibles, and land are commonly touted as the pillars of the NFT ecosystem, a few notable projects are starting to bridge the gap with DeFi and the popular narrative of governance tokens.
This is. NFTfi.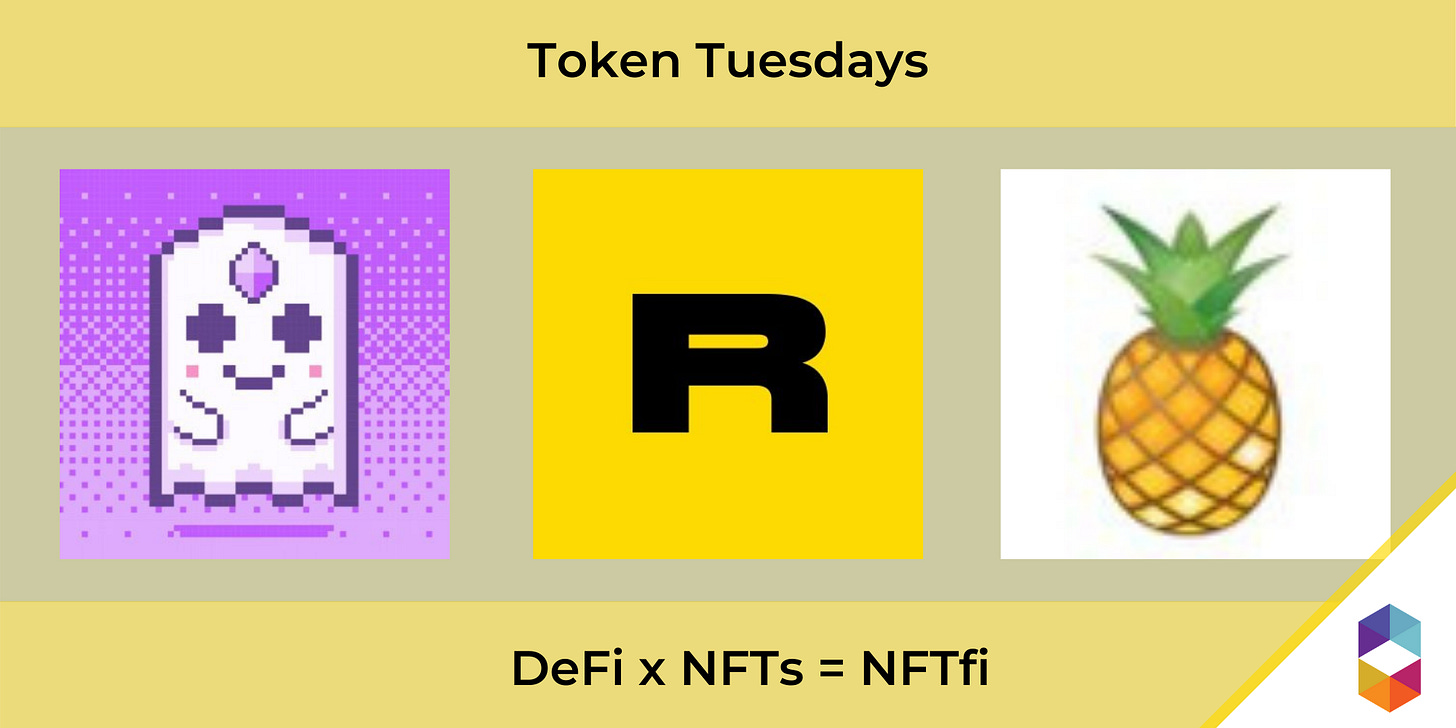 Aavegotchi - GHST
As a crossover between Aave and Tomogotchis, Aavegotchi's are digital pets fused with interest-earning aTokens. You can imagine Axies or CryptoKitties, but with aDAI underpinning each creature for a stable, passive value base.
Users can collect Aavegotchis and level them up to equip different wearables and compete in select challenges.
This week, Aavegotchi rolled out its governance token - GHST - utilizing a community-centric bonding curve that rewarded early contributors with priority access.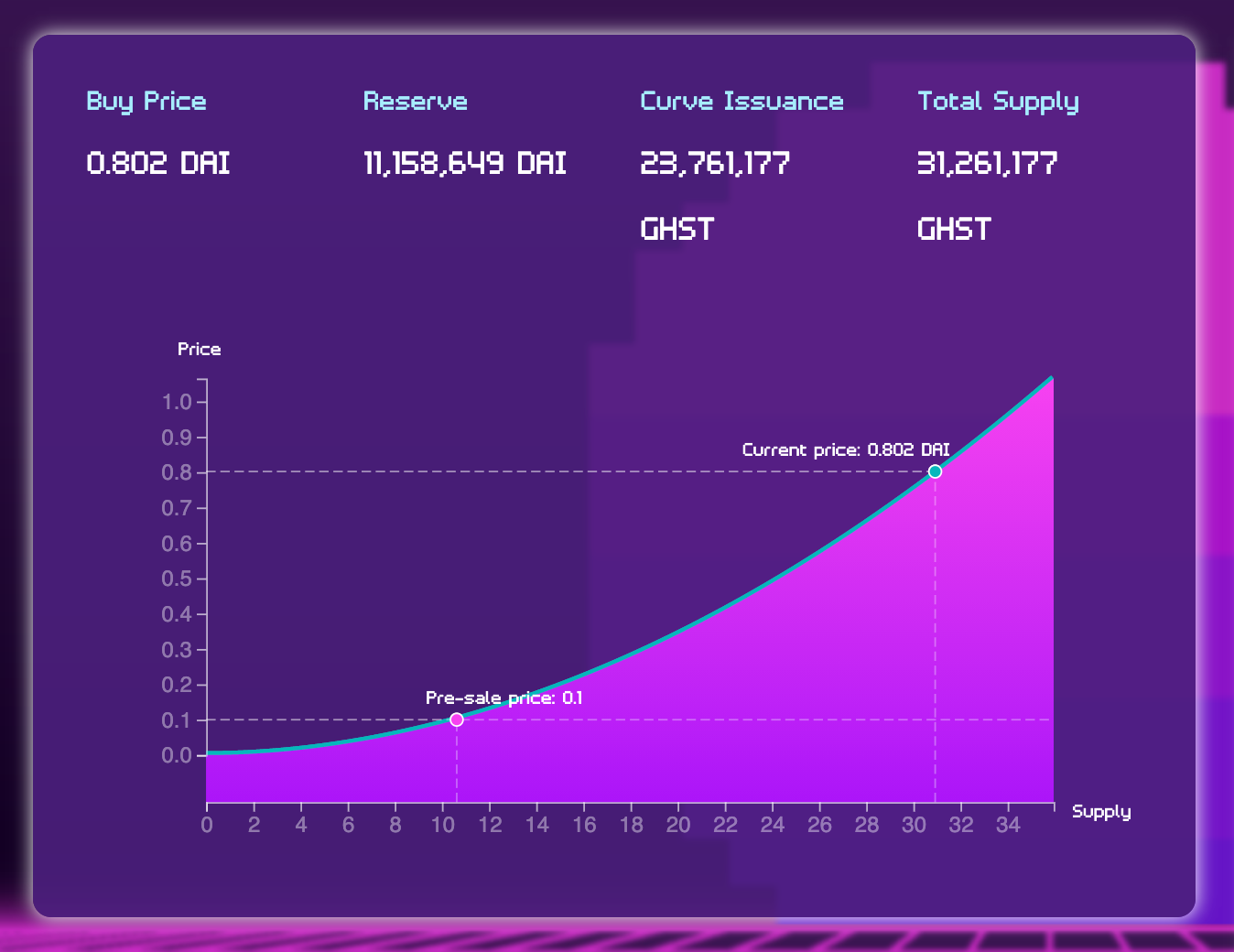 What's unique about GHST is the DAICO model being used to allocate funding. The 11M DAI collected from GHST sale is routed to an AavegotchiDAO, governed and distributed by GHST holders. The core team is currently requesting just 50,000 DAI per month, used largely for community growth campaigns preceding the official launch.
With a diehard community and a blossoming governance token, GHST is showing strong signs of leading the NFTfi movement.
Rarible - RARI
As a rising NFT marketplace, Rarible has been turning heads with its innovative tokenization opportunities including yNFTs - or NFT-based insurance covers underwritten by Nexus Mutual.
Rarible distributes governance tokens using 'markeplace mining' in which 75,000 RARI is allocated each week evenly between buyers and sellers.
While the project suffered from a streak of wash trading in the early days, it's since turned to governance to help address this issue through the inclusion of commissions for buyers and sellers on each marketplace transaction.
In its current form, the 2.5% commission to buyers and 5% commission to sellers will be routed to a cold storage wallet owned by the core team, rather than being governed directly by RARI holders.
SoonTM, this will be handed over to a Rarible DAO. Still, the inclusion of incentives to sell NFTs is the first in a blossoming market and one worth keeping a close eye on in the coming months.
Meme Protocol - $MEME
What happens when you combine liquidity mining with legendary NFTs? You get Meme Protocol. Here's my story on what you need to know.
After spinning out of a degenerate Telegram group, Meme has created one of the most creative forms of liquidity mining to date.
In short, users stake MEME to earn non-transferrable pineapple points. Those pineapple points can be used to mint NFTs of varying rarities, capped at a fixed supply.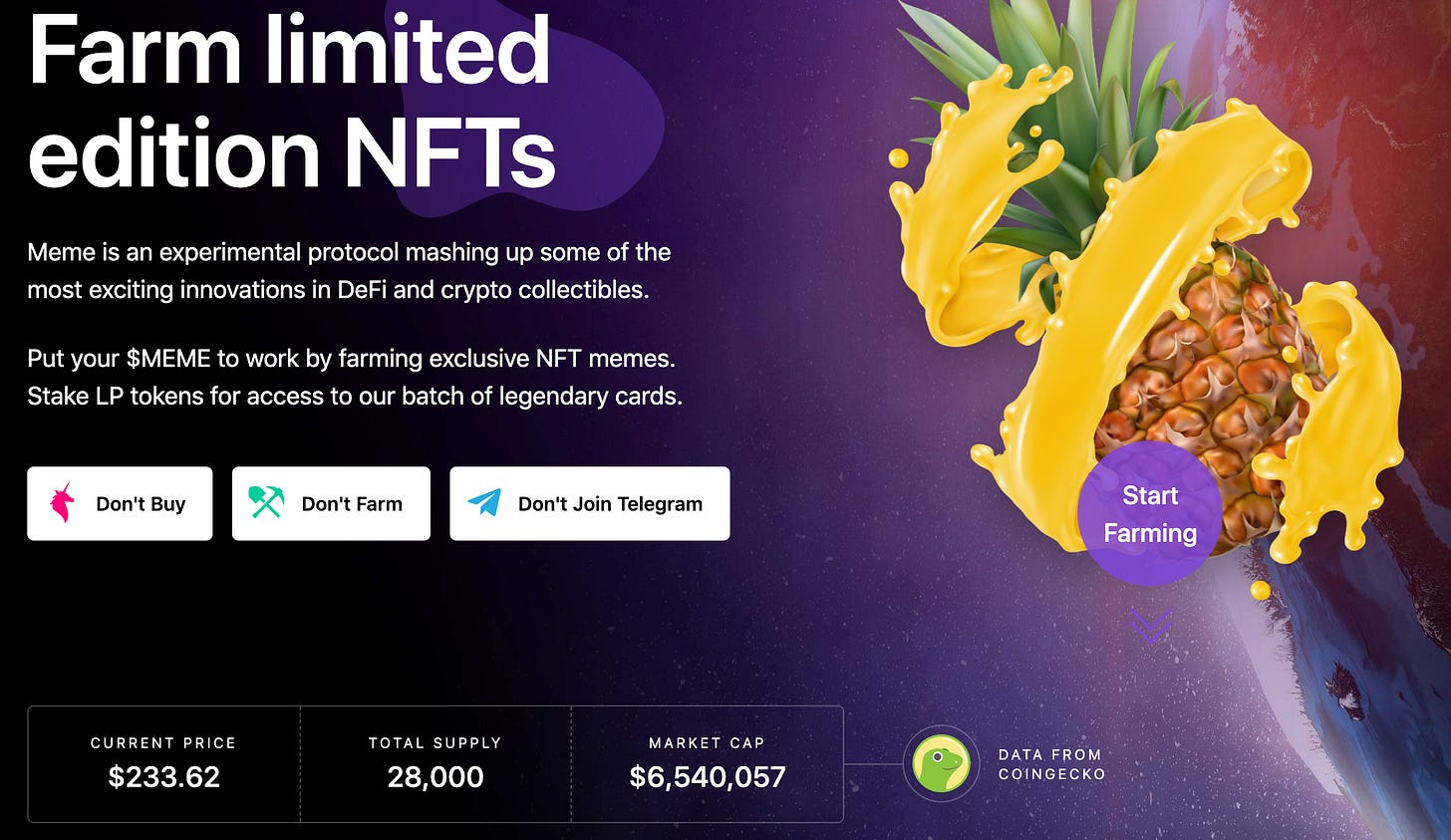 This week, the first set of legendary NFTs were minted, selling at a market value of 7.7ETH and then reselling at 77ETH. What happened next speaks to what I'm excited about the project.
With a blossoming 'citadel' backed by an ambitious roadmap to give Meme NFTs more utility, it feels like MEME is one of the most organic governance tokens out there.
Flying under the radar at a sub $10M cap, I'd expect the protocol to see a lot of attention if it's limited edition NFTs continue flying off the shelf as they have to date.
NFTfi Shines
Outside of the three tokens mentioned above, the trend of governance in the NFT sector is one that will only continue to grow in the coming months.
While it's clear that many NFT projects need to do some catch up to compete with the top token models we see in DeFi today, this trend is a strong signal for anyone looking for a hedge against yield chasing.
For me, the crossover of creative onramps fused with DeFi primitives gives Ethereum-based assets a whole new meaning.
Be sure to stay tuned as I'll be diving into the growing sector of social tokens next week ;)
Disclaimer: All information in this newsletter is purely educational and should only be used to inform your own research. Token Tuesdays does not offer investment advice, endorsement of any project or approach, or promise any outcome. This is prepared using public information and does not account for anyone's specific goals or financial situation.